I am, right now, seated behind a bloody mary at a scarred wooden table in Le Bon Temps Roule, a laughing dive bar on the corner of Magazine and Bordeaux Streets on the fringe of the Garden District. At this moment it is 1pm on a Friday, and the weekend is underway.
The room is much darker than even the overcast sky outdoors, and towering next to me is the first cigarette vending machine I have seen in more than 20 years. Three gambling machines flash silently in the corner, and a handful of television sets are split between football analysis and music videos that are unrelated in any way to the 90s R&B that pounds through the air, the table, the floor. Eight or ten regulars laugh and dance around two red felted pool tables.
From the ceiling hang Saints memorabilia and the paper mache underside of a crocodile, so that it seems we're looking up at it from beneath the murkey waters of the Atchafalaya. This is fitting, but I do not understand the skier's legs that are suspended near the reptile's tail.
This single block is home to at least three vacant buildings – one appears to have been a pawn shop, the other two were homes. On one of the empty houses someone has used every inch of their height to spray paint "LIES" in crude black print on the molding white siding. The other has more or less completely burned. It is fenced off from the sidewalk and the facade, still partially intact, betrays that it was once a clean, brightly colored shotgun in a row of clean, brightly colored shotguns.
On the corner is a hip-looking Israeli restaurant and shawarma stand which boasts Tal's Pita in bright pastels. In less-bright pastels Sugar Rae's is selling sweet pralines, and I admit to myself that I have no idea what a praline is.

Danny's No. 2 advertises fried chicken, seafood, Po Boys, and Chinese food. It does not appear to be open and later, when we cross the road to peer through its darkened windows we will nearly be hit by a Mazeratti. Next to Danny's (No. 2) is a retired residence occupied by a real estate broker and an Edward Jones office. The money movers are in place next to a nameless bodega shrouded in a chainmail of steel grate.
Aside our anonymous store, presumably filled with chips and beer and cigarettes is Apolline, discreetly signed and well-received by Yelp as a semi-expensive hot spot for contemporary southern fare. It is filled by immaculate table clothes and thin white ladies with excellent posture, and out front a duck-footed gay couple paces amid a cloud of cigarette smoke and argues about their future.
As they move along the block, shouting questions and ignoring answers across shattered, skewed concrete sidewalks they pass the beads, invisible at first but onmipresent once seen. They hang from trees, from power lines, from fence posts, from buildings, sunbleached ghosts from 300 years of parading through the streets.
In Le Bon Temps Roule the pool table cracks. "Like Dolly Parton," croaks the bald white man with the cue. "All bust and no balls." He casts a grin across the bar in search of someone to catch the joke. Now, by 2pm, the music is louder still and we have been joined by maybe a dozen more people and a single lightly colored bulldog, and here we are, at Magazine and Bordeaux, in all of New Orleans on a block.
Previous Post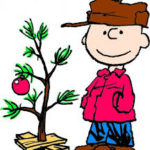 In Louisiana, Christmas trees more or less sell themselves. This is a truth that stems, largely, from the fact that they don't exactly grow here. ... Read more
Next Post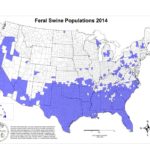 We have, here, spent some time discussing public land in the United States. This is for good reason. Public land is explicitly under attack by ... Read more
Like